Package 1 - Classic Tandem - 8 to 10 minutes
Weekdays (Monday to Friday): Rs. 3,540 per person
Weekends (Saturday and Sunday): Rs. 4,130 per person
Weekdays (Monday to Friday): Rs. 3,540 per person
Weekends (Saturday and Sunday): Rs. 4,130 per person
Inclusions
8 to 10 minutes of flying with a trained and experienced paragliding instructor
Use of all safety equipment and flying gear
Exclusions
Travel from the meeting point to the flying point
Anything not mentioned in the inclusions
Package 2 - Instructional Tandem - 10 - 15 minutes
Inclusions
10 to 15 minutes of flying with a trained and experienced paragliding instructor
Use of all safety equipment and flying gear
Exclusions
Travel from the meeting point to the flying point
Anything not mentioned in the inclusions
Package 3 - Acro Tandem - 15 - 20 minutes
Inclusions
15 – 20 minutes of flying with a trained and experienced paragliding instructor
Use of all safety equipment and flying gear
Exclusions
Travel from the meeting point to the flying point
Anything not mentioned in the inclusions
Address:
Rangoli Restaurant,
Old Mumbai-Pune highway (NH4)
Kamshet
Reporting Time:
The reporting time can be any anywhere between 8:00 am to 2:30 pm. The exact reporting time is communicated to you one day prior to your booking date (in the evening by 7 pm).
Note: Since paragliding is highly dependent on weather conditions, the reporting time is decided by observing the weather conditions on the previous day.
Arrive at the Meeting point (Rangoli restaurant)
There are jeeps available at the meeting place to travel from the meeting point to the flying base, it takes 10 -15 mins to reach flying site base..
From the flying base you need to walk / trek a little for 10 mins for reaching the flying site Tower Hill.
Briefing for 10 to 15 minutes and gear up!
Go paragliding! (If the weather is suitable, you will start flying immediately in the sequence decided by the pilots. If the weather is not suitable for flying, we will wait till the wind conditions are favourable for flying)
Travel back to the common meeting point by the jeeps.
Age Criteria
Minimum age: 6 years or above.
Maximum age: There is no maximum age limit.
Weight Criteria
Maximum weight: 110 kg
Minimum weight: There is no minimum weight limit.
Note: Those over 110 kg of weight will be allowed to fly depending on wind conditions. The decision of the pilot on whether to fly or not will be final.
Travel from meeting point to flying point:
Rs: 600/- per vehicle for one way
5-6 persons can be accommodated in one jeep
Charges of the jeep can be divided among the co passengers
Photos / Videos:
Video Recording with HD action Cameras – Rs 500
You can extract photos from the videos
Note: You will need to get your own Micro SD card.
Comfortable casual clothes for both males and females – T-shirt, jeans and shoes.
Do not wear saree, designer wear, sandals or any expensive jewellery.
Children below 6 years of age will not be allowed to fly.
As this experience is weather dependent, bookings may be cancelled or rescheduled due to unfavourable weather conditions.
We do not recommend you to take your own vehicle from the common meeting place to the flying site as the road is in a very poor condition. There is a possibility that your vehicle might get damaged.
Paragliding is a totally dependent on weather conditions. Your booking may be cancelled / rescheduled if the weather is not suitable for flying.
If the weather conditions are not favourable for flying, there might be a wait time of 2 to 4 hours or more before you get to fly.
Water bottle
Snacks
Sunscreen
Sunglasses
Cap
Rangoli Restaurant,
Old Mumbai-Pune highway (NH4)
Kamshet
Google Maps location link will be included in the booking confirmation sent via email and WhatsApp.
Cancellation by experience provider
Full refund: You will get a full refund if your booking is cancelled due to unfavourable weather conditions, technical or operational reasons.
Cancellation by customer
No refund: This activity is not cancellable by the customer. No refund will be given for bookings cancelled by the customer.
No show
No refund: If you or a member of your group does not show up, no refund will be given.
Showing up late
No refund: If you or a member of your group does not show up on time, no refund will be given.
It is a lifetime experience
It is a lifetime experience. The view from the sky of the beautiful mountains and other gliders is really awesome.
The flight was really comfortable and smooth unlike it looks like from ground.
Suggestions for first timers: It is recommended to reach the site as early as possible in the morning.. as the flying is totally dependent on the wind conditions and your weight. We reached the site around 9 am and had to wait till 11 am for my turn. Heavy weights may have to wait for more time for they need heavy winds to fly. Lighter ones get an early chance as lighter winds are sufficient for them to get the lift. One thing which needs to be understood is this is totally weather dependent and no one has control on it.. so better reach the place early in the morning so that u get more time to get the favourable conditions for you to fly.
You won't regret being waiting tough!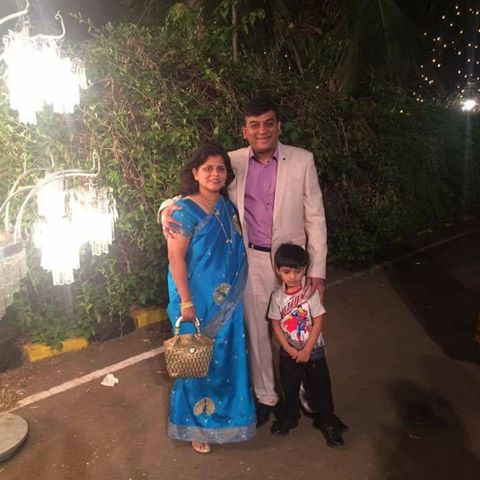 Overall an amazing experience everyone should experience
Flying has always intrigued me & hence my first experience of flying was @extreme skydiving at Las Vegas.besides the skydiving experience i was blown over by their professionalism and passion n i always used to wonder if I can get a similar experience in India and i must say Temple Pilots was awesomeness personified indeed from the moment I booked it online
Afiya the 1st person from Leisurekart i spoke on the phone was professional and knew her stuff well ..
She then directed me to Sayali bhide who was there with me virtually from here till the point i came back from the tandem flight
Sayali resonates passion for work & was eager to pick up my call n guide early 5 am today
God bless her & templepilots..Keep up the great work
Once u reach kamsheth the templepilots team take over ..
Robin was informative n so was the rest of the team
Robin helps u coordinate with the tata sumo driver which drops u from rangoli restaurant to the flying site
Wind conditions & your weight decide how quick can you fly, i had to wait as the winds slowed down seeing me there i believe.
But once we got acquainted the winds blew hard & i was ready to soar in the skies
My instructor ganesh was himself very comfortable & assuring throughout the flight,conversing throughout the flight
Nothing is as exciting as soaring the skies & this experience was as exhilarating too
Overall an amazing experience everyone should
experience.
Tip: it will be still better if Temple Pilots can take ownership of transport for the trip too as it's cumbersome for solo flyers
Overall Awesome experience while paragliding today! well trained pilot's and it's simply peaceful while flying.
The feeling of flying in the air is awesome
I had a wonderful experience. The flight site itself is at a beautiful location. The sight is parallel to Pawna Lake. In the evening the sun sets right in front of you behind Kathingad a.k.a Tung Fort.
The tandem flight was worth an experience. The feeling of flying in the air is awesome. I loved the whole experience. The team members were generous enough to drop me till Kamshet as there was no public transport available in the evening.
Thanks a lot guys for the whole experience.
Everything was good except the proper information of transit
Everything was good except the proper information of transit. Luckily I opted for the transit arranged by paying extra 1000/-. But there were many who tried to reach the destination by their own vehicle and got stuck in between due to the road condition.
Great trainers and a must have experience
A very professional flying team. Very great trainers and a must have experience. It's MADE IN INDIA. We Indians always trust foreign trainers for such activities but ultimately forget we are the best of all. Leisurekart has it for us here!
It was the best decision I ever took! The staff is very welcoming and trained. Paragliding is awesome and the organisers just made it even more awesome.
Awesome is the word! This is something that everyone must experience!
Paragliding experience is too awesome!! The staff is very efficient, highly trained and organised. They are very friendly and they give utmost importance to safety.. And YOU MUST try this out for once!! It is THAT AWESOME!!!
Thats really awesome to fly like a bird with trained pilot….all people at spot are so good so cooperative specially trainer…yes…your ride is totally depends on wind pressure…and u have to wait for hour so have patience for it bcs once u there in air…then u forget everything….!! Thanks to the management team to handle everything at the spot very smoothly and perfectly….
Well the coordination is really great, done by the team, however the experience really depends on the wind pressure and weather conditions, if you are lucky to get good wind pressure then it is worth the experience and you would feel like coming again and again. Pilots are really good and cooperative.Must go for it.
Click on the button below to enquire and book on WhatsApp.