Adventures activities available at the campsite
Breakfast: 1 main dish (poha, upma) etc, bread butter, bread jam, banana, 1 egg, tea / coffee
Lunch: 2 vegetables (dry & gravy), chapatti, rice, dal, salad, pickle, papad, desert
Dinner: 1 vegetable, 1 chicken dish, chapatti, rice, dal, salad, pickle, papad, desert
Evening snacks: Samosa / wadapav / sandwich / pakodas, tea / coffee
Barbeque (extra charged)
Veg: Paneer
Non-veg: Chicken
Rates:
Veg: Rs 200 per person per plate (8-10 pcs)
Non-veg: Rs 250 per person per plate (8-10 pcs)
General
Free parking
AC and Non-AC accommodations
Tents / domes / premium rooms
Pet friendly
Wi-Fi (in selected accommodations)
Bathrooms and toilets
Bonfire
Land and water activities
Security
Services
24/7 care taker available
Sutarwadi, Yeral Road, Off. Mumbai - Goa Highway, Kolad, Roha - 402308, District - Raigad
Google Maps location link will be included in the booking confirmation sent via email and WhatsApp.
Cancellation by experience provider
Full refund: You will get a full refund if your booking is cancelled due to unfavourable weather conditions, technical or operational reasons.
Cancellation by customer
No refund: This activity is not cancellable by the customer. No refund will be given for bookings cancelled by the customer.
No show
No refund: If you or a member of your group does not show up, no refund will be given.
Showing up late
No refund: If you or a member of your group does not show up on time, no refund will be given.
A great stay and experience
We stayed at Z-BAC in tents and had an amazing experience. The tents, the activities, the location everything was nice and also the provision of campfire outside everyone's lodging. The staff was good and helpful. There is space for improvement in terms of activities wherein few more activities like paintball and others can be started provided the open space they have. All in all a great stay and experience.
ZBac is fantastic. Staff is very cordial and helpful, service is superb, 4 adventure activities are really good and we all enjoyed everything.
Rafting experience is also very good, Overall the trip is and the overnight stay is fantastic.
The staff at Z-Bac was friendly and helpful. The activities were all a great experience.
Washrooms and food have room for improvisation. All in all, a good experience.
Overall experience was good
We had stayed at Z- Bac tents. Stay and food was very ordinary. Adventures activities of Z Bac was nice right from rock climbing to flying fox.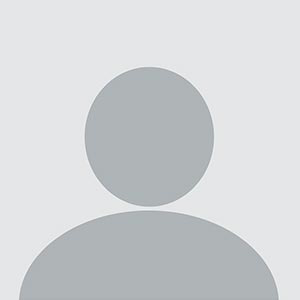 We stayed at Z-bac for 1 night in the dome house. This was our first stay at Z-bac and I would say that it was good but could have been better. The property is well maintained with plenty of land and water activities. The water activities are done in a nearby lake which is 15 mins walk from the resort. We had originally booked mud house but due to confusion on availability they upgraded our stay in dome house which I must appreciate. Some areas of improvement for Z-bac team are:
1. House keeping. There is no way to contact house keeping personnel. You have to hunt for one if you want to get an work done like changing bedsheets, room cleaning etc. We had to wait for an hour to access our room since the keys got misplaced.
2. Private parties. You don't expect a party like atmosphere with loud music being played late in the night at a place like this. This was really disturbing for us and we complained to the manager the next day. We expect them to inform us before hand if such a party was going to take place which we were not. He accepted and assured this won't be repeated.
The good aspects were they made us do 2 land activities and 2 water activities the next day although we were supposed to do 2 each day. Food quality was good although it can be better. The dining hall needs to have a dining table. Overall we had a decent experience staying at Z-bac minus few complaints.
Overall experience was good
Its nice place for chill out n stay overnight…its very good experience to stay in tent.. N meal was good… N also adventure activities are very good…
Enquire and Book on WhatsApp
Click on the button above if you have WhatsApp web on your computer.